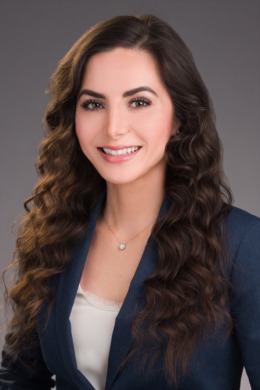 Vanessa's inquisitive personality and hunger for knowledge have propelled her to excel in both, her education and career. She moved to Las Vegas with her family when she was in the second grade. Over the years she has become well-connected and actively involved in the community. Her contacts and life-long residency leverage her enthusiasm and expertise, enhancing her client dedication. 
Vanessa earned an MBA in Finance and New Venture Management from UNLV. This knowledge, coupled with her undergraduate degree in Business Management and Finance, has provided her with valuable skills that she uses daily in real estate negotiations, educating homebuyers and sellers, and effectively marketing listings.
Vanessa transitioned into real estate after a career in the mortgage industry. Her experience and expertise with the financing side of real estate transactions uniquely enable her to guide clients throughout the entire process. She also has her own investment portfolio and can relate to the needs and goals of other investors, whether that be trying to score the perfect distressed property or a positive cash-flow rental. 
When Vanessa is not assisting buyers and sellers achieve their real estate goals, she enjoys spending time with family and friends, volunteering, and practicing yoga.
Languages Spoken: English, Spanish